The modernization of communication networks at work has forced us to develop tools and strategies for universal use. Understanding their composition and importance is crucial for the timely and efficient development of a company or business, making sure that all members are always in sync. 
What does intranet mean?
You are probably familiar with the word "intranet" because of its similarity to the word "Internet", but what do we know about it? But what do we know about it? Are the Internet and intranet the same thing? Are they related? Do they complement each other?
The concept of the Internet refers to a network or system of computers with a global presence and to which everyone can have access. 
So what is the intranet? The prefix "intra" refers to being "within" or "inside", which gives us some clues about its meaning…
You may also be interested in: Two technological tools for the company: intranet and extranet
What is an intranet system?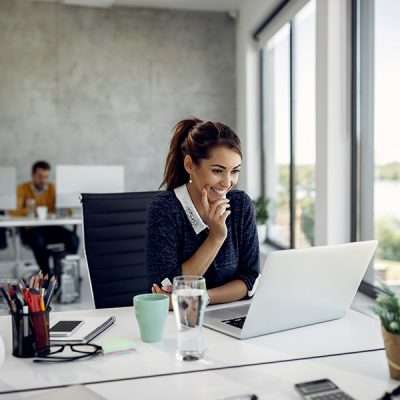 The intranet is a private network that allows us to establish a communication network in a specific environment. 
The most frequent use of these private networks is within companies, which use the intranet system as a means of access for a limited group of people. 
Through this system you can: 
Access registration and management databases in a timely and efficient manner. 

Search, obtain and share information with other members of the company. 

Quick and easy access to collaborative processes 

Find out about the latest news 

Conducting teleconferences and videoconferences 

Send communication alerts to the rest of the team 
They usually have a database in which the registration data of all collaborators is stored, in order to facilitate the control of all members and avoid putting at risk the information that is shared there. 
How does it work?
The intranet works from the servers where the network is hosted, which contains the access information and all those that will become communication points, through different devices. 
These can be from the company itself or from an external supplier, as explained here.  
What are the benefits of this system?
The intranet offers multiple benefits to users. Some of them are shown below:
Intranet systems

encourage user participation and interaction, which contributes to a clear improvement in communication processes, whether through short messages, calls or videoconferences. 

It also gives the user the possibility of sharing classified information without the risk of it falling into the wrong hands. Through the

intranet

we obtain spaces where we can transmit information in a precise, organized and, above all, secure manner.

Requesting, managing and following up on requests from other collaborators is easier and faster. In addition, with this system, the possibility of forgetting important messages is reduced to a minimum.  

Improve employee productivity and commitment to their tasks, activities and assignments. 
Get the benefits of the Intranet with Alcero
Through Microsoft, Alcero offers effective solutions to improve your company's communication, efficiency and productivity. 
Thanks to the Intranet you will be able to make all your processes more intuitive, timely and easy to carry out. The best thing is that you will have access to the best current platforms and, of course, the advice of experts and leaders in the field. 
If you are interested in our Intranet services, please do not hesitate to contact us by phone at 514 316-5064 or by e-mail at [email protected].
We will be pleased to assist you.